About Larry Levin
Lawrence Levin is founder and president of The Levin Group LLC.  He specializes in working with leadership teams in global Fortune 100 to mid-sized organizations in planning strategic direction and implementing critical business initiatives.  His job is to help organizations focus on understanding the dynamics and capabilities of their executive teams, utilizing team-based interventions, custom assessments and coaching techniques to improve their effectiveness.
Dr. Levin typically works with smart and successful people and mission-critical leadership teams across a range of industries.  He also specializes in accelerating significant change within complicated systems, such as businesses that have seen rapid growth, major technology changes or mergers and acquisitions which create complex corporate and cultural issues.
His 25 years of consulting experience, coupled with his background in psychology, makes Levin a sought after team facilitator, executive coach and trusted advisor.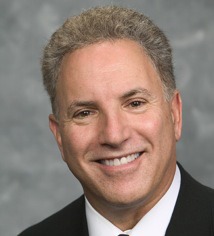 Recent Reviews of Top Teaming
"This is a great book about working in teams because it is based on a deep understanding of people and strategy. This is not a book that every leader needs to display in pristine condition on her shelf. Instead it is a book that every leader should buy in bulk, hand out to colleagues, and will take delight in only when the majority of its pages become seriously coffee-stained." —Dr. Laurence S. Lyons, series editor and author, Coaching for Leadership
"This book brings to all the benefit of the talents already enjoyed by those who have worked with Dr. Larry Levin. Top Teaming does exactly what it says it will do: guides executives on how to create and maintain the super-performing teams needed to compete and win in this increasingly complex 21st Century business world. Read it or lose."   — Iain Mellville, CEO RCD
"Top Teaming is about the conversations and practices that extraordinary leaders and their teams have that differentiate them from usual "high-performing" teams, and make them exceptional, high-caliber Top Teams. Simply put, it is about how good teams get even better to become great teams in an increasingly complex world." —Marshall Goldsmith